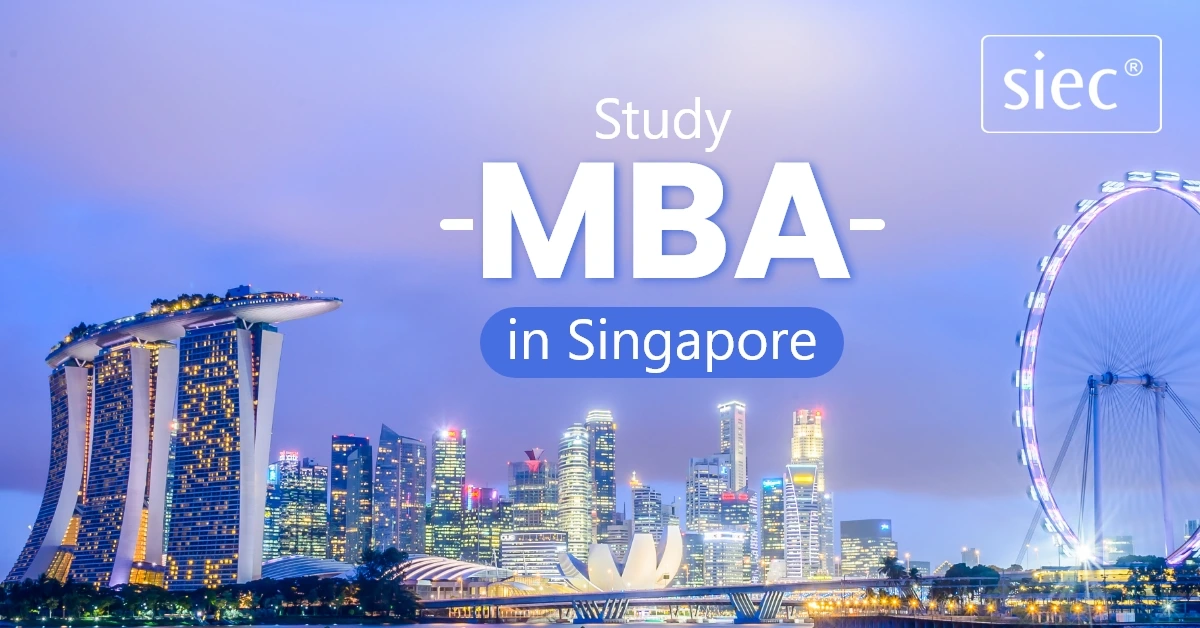 Study in MBA in Singapore
Singapore is quite proud of its excellent educational and learning standards. Singaporean universities set a major emphasis on research. The country is working on setting high standards in the education industry; 19.96% of the nation's total budget is invested in the education industry, out of which 35.2% goes to higher education. Many institutions in Singapore have significant links with industry, allowing you to obtain practical experience while pursuing your degree. This not only makes learning more fascinating, but it may also make it easier for you to find work.
International students will study western business methods from an Asian perspective during a one-year MBA programme in Singapore. Competitions, real-world projects, and simulations are regularly included in classes. It's a more intense, time-consuming, and challenging learning experience demanding clarity, attention, and a relentless work ethic. So, if you're interested in pursuing a one-year MBA in Singapore, we've included all of the necessary details in this article.
Why study in Singapore ?
Rapidly Emerging Economy -Although the USA remains an economic powerhouse, with the greatest number of institutions generating the world's sharpest business brains, other countries are catching up to the race that began there. Some of the best-selling MBA brands are now based in India, China, and Singapore.
Multicultural Environment - Its population comprises Malaysians, Chinese, Indians, and other ethnic groups. As a melting pot, the country and its people speak English fluently and are willing to accept foreign citizens into their system. Their government offers two job eligibility programmes to international employees, among other work permit schemes.
Quality of Life- Singapore is a great place to live, especially if you have an MBA degree. According to the QS Jobs and Salary Trend Report, Singapore ranked fourth among the world's leading nations for average MBA income in 2015. An MBA holder expects to be relatively comfortable with that type of money and the somewhat inflated living expenditures.
Scholarships Availability for International Students - If tuition is prohibitively expensive and loans seems a difficult path, Singapore colleges and institutions offer several scholarships to overseas students.
Home to top MBA college- Certainly, all the glamour is in vain if the MBA degree's quality is of no worth in the worldwide community. With its rational educational approach, relatively affordable tuition costs compared to the United States, world-class teaching staff, and a network of prior alumni, most of whom have secured top positions at the world's finest MBA recruitment firms. Singapore business schools have become a brand that other business schools are following. In addition, the Singaporean institution is listed among the top 50 universities in the world.
Eligibility Criteria for International students seeking admission to a 1-year MBA program
The applicant must hold an undergraduate degree from a reputed institution with a minimum of 2.8 CGPA.
English Language Proficiency Test is mandatory. Following are the minimum scores required:

IELTS - overall, 6.5 bands
TOEFL - 580
Top Ranked B - School in Singapore, Ranking & Tuition Fee
Business School
Global Ranking
Avg. Tuition Fee (USD)

National University of Singapore

#14 - Financial Times

&

#28 - QS

Full Time - $55,880 & Part-Time - $55,800

Singapore Management University - Lee Kong Chain School of Business MBA

#58- Financial Times

Full -Time - $49,500

Nanyang Business School (Full Time MBA)

#37 - Financial Times

&

#30 - QS

$45,600

INSEAD Singapore MBA

#1 Financial Times

$ 104,100 ( Fee might vary depending on intake)
Top Universities in Singapore for One Year MBA
Nanyang B-School offers students a 1-year MBA programme. Students can get deep, practical, real-world insights into business models and management philosophies in various sectors as part of the curriculum, allowing them to stand out in a global setting.
Kaplan Higher Education Academy
Kaplan Academy's MBA programme was awarded in the 2020 PIEoneer awards for its progressive and future-focused education. The programme is designed to assist overseas students in developing the professional and personal qualities necessary to succeed in a senior management role.
Amity Global
The course at Amit Global is delivered by the University of Northampton in the UK. The curriculum is designed for international students or aspiring business professionals who do not have prior business or management experience but have a strong interest in the enterprise, business, and entrepreneurship.
Singapore Management University
Singapore Management University is ranked 11th among the world's top professional universities. The E-MBA Program is designed for outstanding candidates in senior management roles who want to enhance their skills and knowledge from a global perspective.
Singapore is a rapidly developing country that has carved out a space on its own among foreign higher education students from other countries. So, if you're thinking about studying in Singapore, connect with one of our SIEC Experts to efficiently plan your MBA journey.