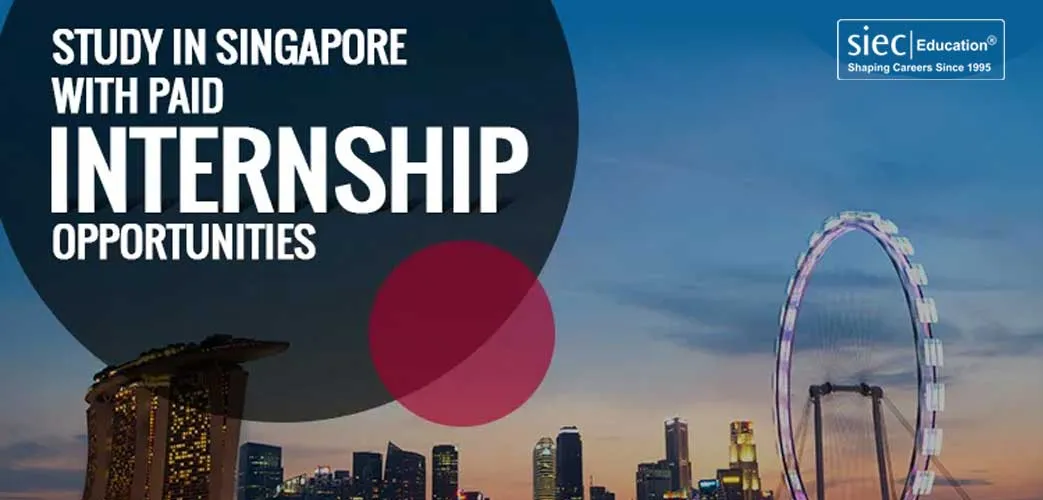 Study in Singapore with Paid Internship Opportunities
Nanyang Institute of Management (NIM) is a prestigious institution in Singapore offering job oriented programs with paid internship opportunities. Indian students look forward to study here as it provides an opportunity to them to move to Australia, UK or USA from here. It has a partnership with various universities in these countries.
A student may do a diploma at NIM and then can pursue Bachelor's degree in Australia, USA or UK. Students may get scholarships as well based on their academic performance in Singapore.
Why Study at NIM
The top reason is paid internship programs
Hospitality and Tourism Program: One of the best Hospitality Programs in Singapore, includes a 6-Month paid internship; students usually get SD 600 -1000/month
Diploma in Construction Engineering: Includes a 6-Month Paid Internship in Singapore; after completing it students may do B.Sc. in Civil Engineering from USA or Australia
No IELTS required to move to Australia from here
No IELTS or SAT needed to move to USA from here
Ranking/Accreditations
One of the top 10 institutions in Singapore
Highly reputed; EduTrust certified
A preferred private education institute (Jobs Central Learning Survey)
Popular Programs
PG/Advanced Diploma in Logistics & Supply Chain Management
PG Diploma in Tourism & Hospitality Management
Diploma in Management
MBA
PG Diploma in Engineering Management
Diploma in Construction Engineering…and many more
Campus Activities
NIM motivates students to unleash their outgoing personality by organizing events like-Outdoor Beach Day, Villa BBQ Activity, Industry Nights Event, Zumba Fitness Event, Graduation Ceremony… and many more.
Why Study in Singapore
Affordability: An affordable destination for Indian students if compared with western study abroad options.
Cleanliness: Thanks to government policy, Singapore is a shining clean city and the greenest city in Asia having about 50% green cover.
Safety: Strict laws ensure a low crime rate; streets are secure for students; ragging is strictly prohibited in Singapore colleges.
Multi-Cultural City/High Living Standard: A blend of rich multi-cultural heritage and festivals; high standard of living, cutting-edge infrastructure and cosmopolitan society.