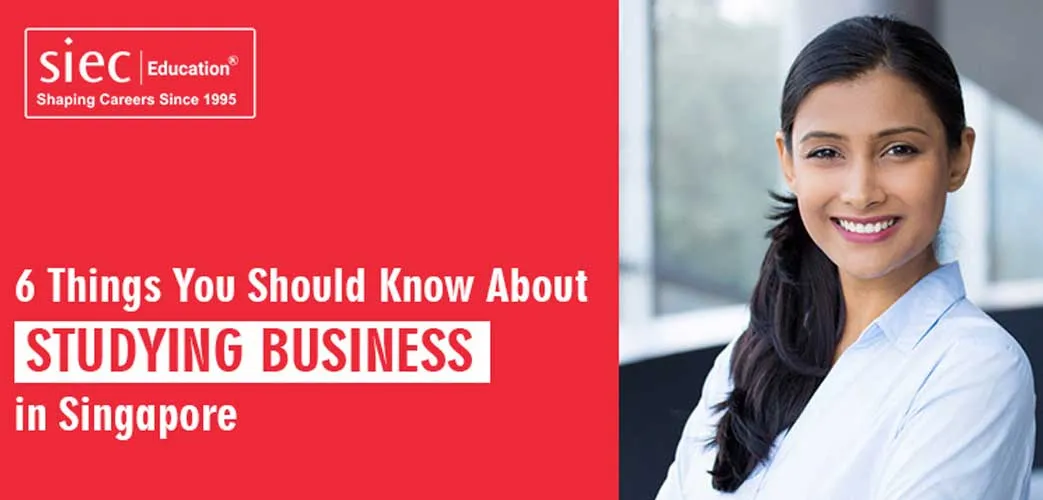 6 Things You Should Know About Studying Business in Singapore
Studying business in Singapore is a thrilling experience. But do you know why?
Well, you must know 6 things NOW should you be thinking about studying Business in Singapore.
And they are-
1. Universities & Business schools in Singapore don't teach theory
Yes, they just don't!
Instead- they cover a mix of team projects, interactive discourse and put the focus on developing critical thinking & problem-solving skills in students.
So if going for an MBA in Singapore, do away with old academic style & get ready for a fresh experience & learning.
2. Indian students looking for an MBA may earn Over INR 3-5 Lakhs Scholarship in Singapore!
Few Singapore institutions- like NIM- is offering international students SD 6500 scholarship in MBA program.
Kaplan Higher Education Academy, on the other hand, is offering SD 10000 scholarship.
3. You can do your entire MBA abroad in just S$ 18000
With the help of scholarships, you'd be able to reduce your study abroad cost and you can do your entire MBA in such a low cost.
And the quality of the course structure is- simply WORLD CLASS.
4. Almost All MBA programs in Singapore cover Paid Internship
Isn't it exciting?
Singapore is one of the largest trade & transport hubs in the world and has a vibrant business scene. Business students find paid internship opportunities here by putting in little efforts.
5. You can stay back for independent projects while studying Management in Singapore
Choose, for e.g. a PG Diploma in Logistics or PG Diploma in Engineering Management- and Singapore institutions will give you a chance to stay back for 6 months.
And this is a golden chance to do an independent project and sharpen your skills to deserve a lucrative job anywhere in the world.
FYI-Singapore degrees are accredited in India and all over the world.
6. You can get the benefits of UK, US, Irish & Australian Universities
Wait, what?
Yup! Singapore institutions have ties with prestigious western Universities. So take admission in a Singapore college and get a chance to study at University of Wollongong, Latrobe University (Australia), University of London, UCD (Ireland)… to name a few.
Want to study Business in Singapore! Register for our Singapore Admissions Day and meet with Singapore experts to apply on the spot!