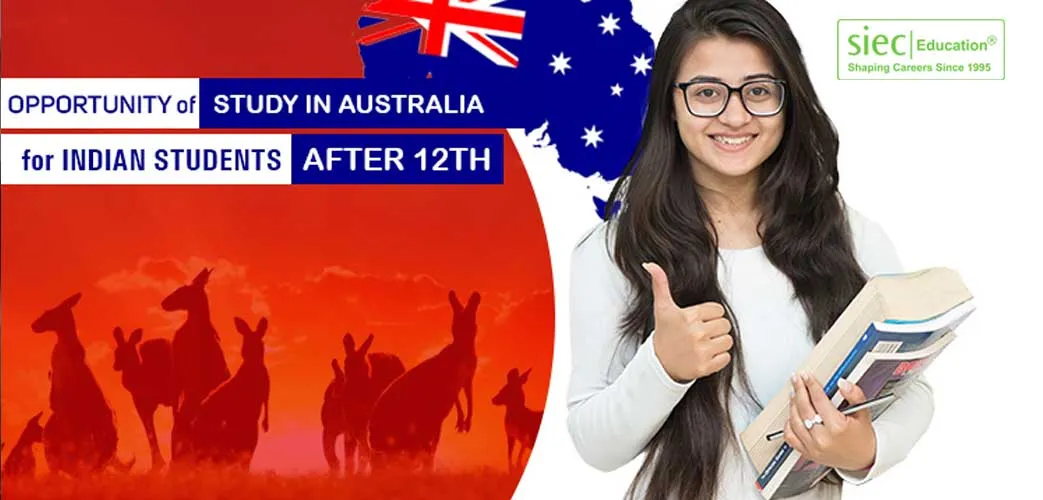 Opportunity of Study in Australia for Indian Students after 12th
There are many reasons why Australia is chosen by Indian students in large numbers for pursuing education. Its clean environment, likable food and an open culture with amazing tolerance for the foreigners attract them much. Apart from living a truly enjoyable student life most of them plan for a bright future also. They choose courses which are job-oriented and promise a global exposure. But why they are choosing Australia?
Reasons behind popularity of Australia for education purpose-
Students are allowed to work 20 hours a week while courses are in session
Australia is the 3rd most popular destination for foreign students in the world behind UK and US
Takes pride as home to 8 out of the top 100 universities in the world
Over 22,000 courses and job-oriented programs on offer in about 1,100 institutions
Australian University Degrees recognized by employers and universities globally
Valuable Scholarships based on universities and courses
Not a surprise that Australia is home to 5 out of 30 best student cities in the world
Top courses for Indian students in Australian universities are-
Law and Business Administration: MBA, Economics, Accounting, HR, Marketing, Commerce Studies
Education: Teaching, Education Studies
Engineering and technology: All engineering streams and also Mechatronics
Arts and design: Arts streams including Philosophy, History, Literature, Foreign Language, Communications
Hospitality and Tourism: Tourism Management, Hotel Management
Health sciences: Physiotherapy, Nursing, Veterinary Science, Nutrition, Public Health, Environmental Health, Personal Health Care and so on
Mathematics and Computing: Computer Science, Statistics, Mathematical studies
Visual and Performing Arts: Fashion Design, Crafts, Music, Graphic Arts, Performing Arts
And many more...
While applying it is necessary to have the knowledge of academic intakes-
Academic intakes
Foundation courses: Duration-1 year, intake in February
Vocational Education and Training courses: Duration- 6 Month-1year, intake in Jan, May, June, Oct
Undergraduate courses: Duration-3 years (4 years for honors degree), intake in Feb, July and November
Postgraduate/Masters courses: Duration-1-2 years, intake in March, Feb, July and November
Doctoral degrees: Duration-3-4 years and round the year intake as the supervisor or the project requires
Note that duration may vary in different universities.
Indian students are choosing Top Universities in Australia like-
Monash University, University of New England, University of Tasmania, University of New South Wales, Deakin University, Flinders University, University of Melbourne and so on.