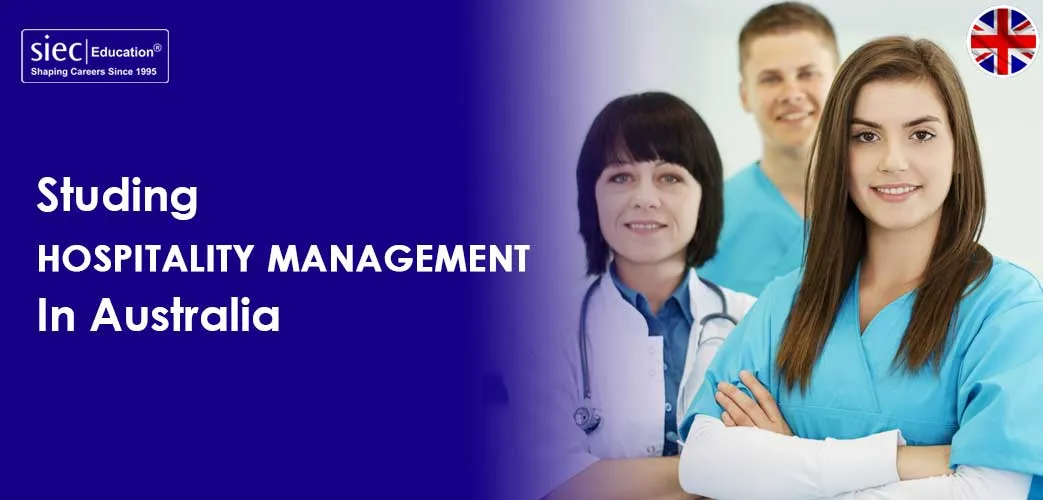 Studying Hospitality Management In Australia
Increasing number of people, nowadays, are opting for unconventional career options. Younger generation is now more inclined towards exploring new career streams instead of walking on the toed line. As a result of this trend, many new career avenues have opened up. Hotel Management is one such course. Study programs in Hotel Management are concerned with teaching the nuances and peculiarities of running a successful hotel enterprise. Although, all the popular overseas study destinations are coming up with new specializations and related courses in the field of Hotel Management.
However, there are particular benefits of pursuing a course in Hotel Management from Australia. These are:
ALL ROUND EDUCATION: Hotel Management degree providers in Australia, apart from inculcating a sound theoretical foundation, also focus on specific units such as: Services Management, Food and Beverage Management, Front Office Management, Asset and Property Management and more, thus, giving an all-round view of the industry.
PRACTICAL TRAINING: Australian Hotel Management Courses also include a practical training element in the form of internships for six months or one semester. This internship has been designed to give a practical edge to the training imparted to students. This is a mandatory part of the curriculum and have their credits transferred towards overall performance.
EMPLOYMENT OPPORTUNITIES: There is an extreme shortage of talented, competent and well trained professionals in international hotel industry. This makes people with hotel management degrees highly sought after across the globe, in general and in Australia, in particular.
INTERNATIONALLY DESIGNED COURSES: Hotel Management courses in Australia are designed to meet the expectations of students as well as employers. Also, courses have a global appeal keeping in mind the needs of the international students.
ACCREDITED DEGREES: Australia offers courses and degrees in Hotel Management at undergraduate as well as postgraduate levels. Additionally, these qualifications are accredited at the highest level with accrediting bodies. Thus, one can be assured of the quality of degrees.
With these specific benefits, studying Hotel Management from Australia can prove to be a beneficial investment. To gain more insight into the options and benefits of studying Hotel Management in Australia, visit SIEC. Our executives are goldmine of information when it comes to zeroing on the most suitable course for a candidate. With years of experience and professional expertise in hand, SIEC's executives are best placed to offer you valuable advice and guidance on what's best for your career!!