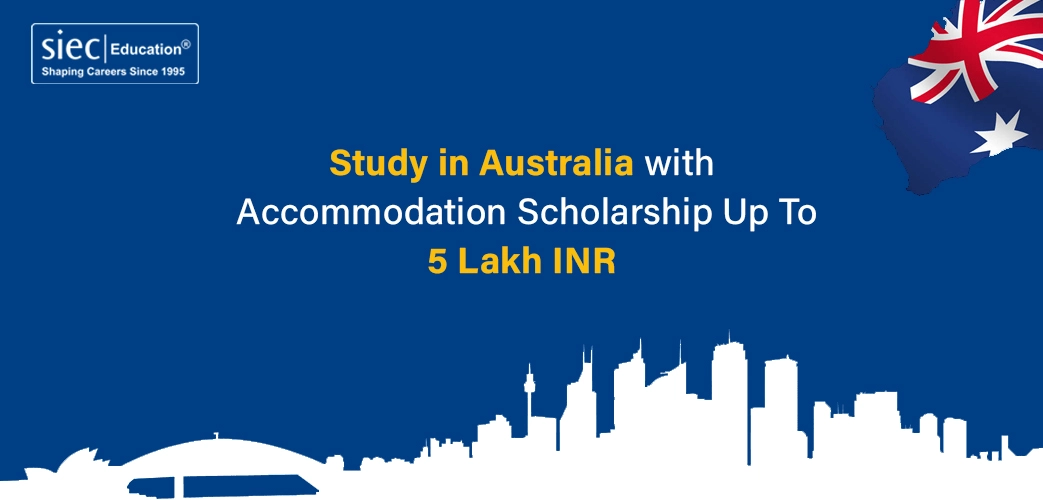 Study in Australia with Accommodation Scholarship Up To 5 Lakh INR
Want to study in Australia with scholarship? We have good news for you. Federation University, one of the top 50 universities in Australia, is offering valuable scholarships to international students. The university is ranked No 1 in Australia for employability and also ranked No 1 in Victoria for overall employment and starting salary.
Now, if you are taking admission here in 2019, you can save up to AU$15,800 off tuition fees and accommodation costs in the first year of study through scholarships. Following are the scholarship offers at Federation University's Victoria and Brisbane campuses.
Victorian Campuses
1. Accommodation Scholarships: Avail an accommodation scholarship up to AU$9,700; the full annual rental fee for on-campus accommodation.
2. Business and IT Scholarship: Begin a Business or IT degree course and receive a 20% of fees scholarship. The value of this scholarship ranges from AU$10,200 to AU$15,820 over the full duration of the course.
3. International Excellence Scholarship: Having a strong academic background? Get a 20% of fees tuition scholarship for any other degree completed by coursework. The value ranges from AU$4,260 to AU$6,120 depending on study results.
Brisbane Campus
1. Emerging Leaders Scholarship: Study Business or IT and receive a 20% of fees scholarship. The value may range from AU$10,200 to AU$15,820 for the full duration of the degree.
2. Free Professional Internship Scholarship: You may receive a free 16-week internship program. The program consists of four online work readiness workshops and an 8-12 week internship placement matched to your professional background and career goals.
3. Professional Year Program: You may receive AU$2000 towards a Professional Year program.
Courses Offered
Bachelor of Engineering (Civil) (Honors)
Bachelor of Business (Marketing and Information Technology)
Bachelor of Commerce (Honors)
Bachelor of IT (Professional Practice)
Bachelor of Arts (Humanities) (Honors)
Bachelor of Arts (Creative Arts) (Honors)
MBA
Master of Engineering Science
Master of Engineering Technology (Civil Engineering)
Master of Professional Accounting
Master of Computing
Master of Arts…and many more