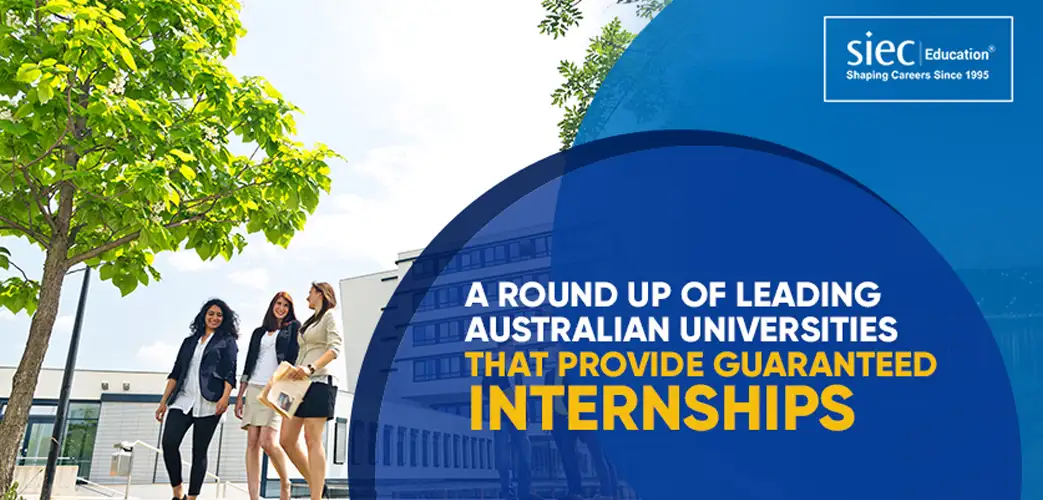 A round up of leading Australian Universities that provide GUARANTEED Internships
Internships are a great opportunity for Indian students to gain work experience while they are studying in Australia. These short-term work placements can be PAID or UNPAID depending on the industry and the duration of placement.
Many Australian universities offer internships to International students. They are-
Monash University: Can be paid or unpaid; available in a wide range of host organizations; Law, Science & Psychology faculties offer a Guaranteed professional work placement.
Western Sydney University: Many degrees provide an opportunity to participate in domestic or international work experience.
University of Adelaide: Internships of 20 days in duration, with variations on a case by case basis within a host organization.
Flinders University: 'Work Experience Program' provides students with work experience and is quite popular among students.
University of South Australia (UNISA): Offers Internship chances in Australian firms; about 4 weeks in length; offered in a range of courses including Accounting, Engineering, IT, Finance, Graphic Design etc.
RMIT University: Offers global internship; paid internships; also offers 8-month internship experience in Indonesia to Business students.
Swinburne University: Offers overseas internships; also offers 30 x $500 scholarships for internships.
Curtin University: International internship programs for Business and Law students; also offers a grant of $2,000 to students for undertaking CRCC Asia's Internship Programs.
Murdoch University: School of Education offers a wide range of nationally recognized internship programs.
The University of Western Australia: Offers International Research Internship Program; 8 weeks of intensive research training.
University of New South Wale (UNSW): Offers Industry Training Internship, Co-op Program; UNSW Co-op offers 8-week internship under structured professional development program.
La Trobe University: La Trobe School of Business offers a variety of practical learning opportunities and internships.
Few other Australian universities offering internship opportunities to international students are Deakin University, University of Technology Sydney and The University of Queensland.
Want to know more about these universities? Register for our and meet with Australian university admission officers to apply on the spot!