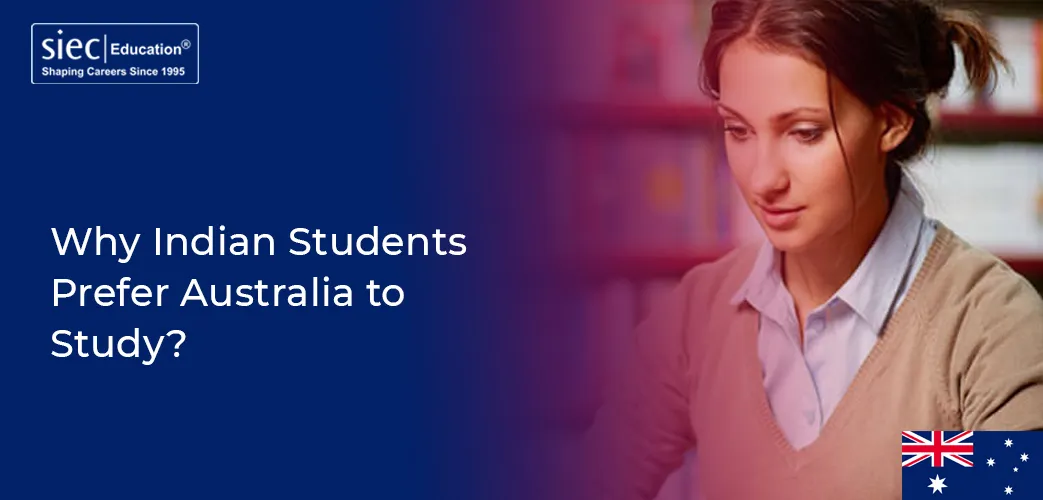 Why Indian Students Prefer Australia to Study?
Australia has been one of the top choices to study abroad for the Indian students. It is the first choice for a category of students. The Beach Country is a popular destination for a number of reasons.
The Continent Country also ends up being a country of Permanent Residency for students who qualify after the completion of their education.
Australia has been ranked No.1 by Indians for Food, Safety, wine, and friendliness.
Besides, quality and a globally recognized education, Australia is known for its quality of life, outdoor lifestyle, sports, and sun kissed beached that attract millions of tourists every year.
In the last decade, hundreds of thousands of students have chosen Australia that every 3rd international student studying in Australia is of Indian Origin.
Australia offers three Major Advantages to an International student;
Friendly and accepting Australians,
Top quality education.
International students are allowed to work 20 the international students to work full time during the holidays.
Australia offers two years of post-study wo the completion of 2 years of full time studies and successful completion of their course work.
Australia is a multi-cultural country with ample opportunities to bond and mingle with the people of your country with enough ethnic restaurants, to not miss your Indian cuisine.
Twenty eight percent of Australia Population is born overseas making Australia diverse. Over 400,000 people of Indian origin live in Australia.
Source: Australian Bureau of Statistics.
Australia offers competitive tuition fee in comparison to the universities in U.S. and U.K.
Some of the Universities that have been the top choice for Indian International Students in the past and have been few of the best in the world, which are:
University Of Melbourne
University of New South Wales
University of Queensland
Monash University
University of Sydney
Australian National University
University of Western Australia
University of Adelaide
Royal Melbourne Institute of Technology
Macquarie University
Deakin University
La Trobe University
We welcome you to attend SIEC's Australia Education Fair to know about the courses offered and future prospects related to the course and meet with the experts on the Day.