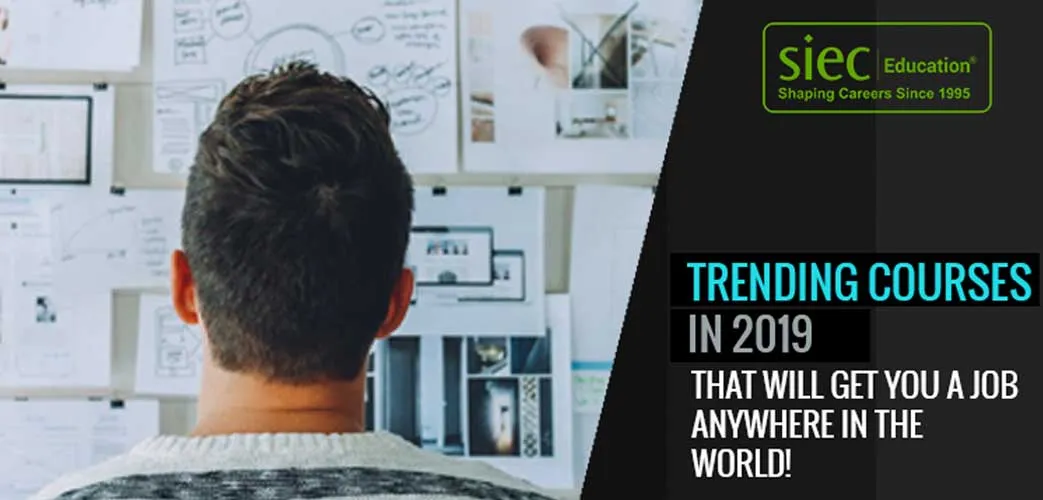 Trending courses that will get you a job anywhere in the world!
Trending courses in 2019 that will get you a job anywhere in the world!
Fresh course structures & Modules have been introduced in Australian Universities in conventional fields like IT, Business, Hospitality & Engineering- hinting about the direction of the Global Job Market in 2020.
Go for these trending courses in 2019 that will get you a job anywhere in the world.
Business Analytics: Love numbers & statistics? Develop skills in Database Queries, Stored Procedure Writing & Online Analytical Processing for a BRIGHT Future. Deakin, Federation University, University of Melbourne & RMIT offer up-to-date UG & PG Business Analytics Courses.
Data Science: Will become increasingly more significant in all industries by 2020 with the median starting salary of $95000/annum. Apply to Monash, UTS, and James Cook University & Victoria University.
Cyber Security: An Entry-Level Analyst with Cyber Security skills will earn an average salary of $70,000 per year. Study at La Trobe, Deakin, UTS, Griffith and RMIT.
Internet of Things: By 2020, over 50 billion devices will be connected to the 'Internet of Things'. Now imagine the job prospects. Not a surprise that IoT is a TOP TRENDING course! Best IoT courses are offered by Curtin University, RMIT, JCU, Swinburne, & UTS.
Cloud Computing: India will need about 300000 cloud professionals in the next 4 years! Global scene is even brighter. Cloud Specialists would earn $75,000 to $98,000/annum. Study at RMIT, UTS, The University of Queensland & Monash, and be a Cloud professional.
Business Courses: Management courses are evergreen, especially SALES. There will be a growing need for skilled salespeople. AI and Machine Learning for Business is also top trend. Study business at UNSW, Deakin, Kaplan Business School, & Monash.
Engineering Courses: Jobs will remain stable in various engineering streams. Top trending streams are Civil, Robotics, Nanotechnology, and Materials & Electronics. Study at RMIT, UTS, The University of Melbourne, University of New South Wales and University of Queensland.
Product Design: 'Creativity' will be a TOP Skill! Commercial and Industrial Designers will be in demand. Study Product Design at UNISA, RMIT, UTS and Swinburne University of Technology.
Hospitality Courses: The Hospitality sector will produce 300 Million fresh jobs across the globe in 2020. Go for up-to-date Hospitality Courses and get skilled in Chatbots, Blockchain etc. Study at James Cook, Victoria University, La Trobe, Monash and Holmesglen Institute.
Want to know more about these courses? Register for our Australia Education Fair and meet with Australian university admission officers to apply on the spot!