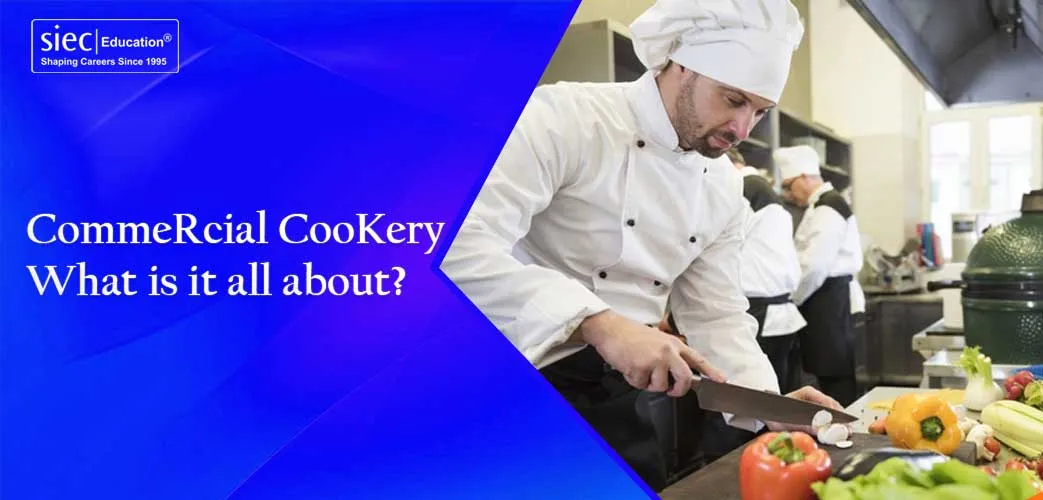 Commercial Cookery – What is it all about?
For many of us, good food and bliss are interchangeable terms. No matter how bad your day is going, a bite or two of some really good piece of food-art will work wonders for you. While most of the people really enjoy eating, a few of us are equally passionate of being able to deliver the kind of food that makes people go all crazy!
About these few passionate ones, the commercial cookery industry has always been excited. So what is commercial cookery all about? It means taking your love of cooking to another level all together. It means cooking at a commercial scale. Making it your profession and getting paid for doing what you enjoy the most. It would involve using multiple large-scale cooking apparatus simultaneously. It would involve grilling pounds of meat on one side while cooking gallons of stew on the other, all while you keep an eye on the oven baking dozens of cupcakes. To be able to serve hundreds of people is not a joke and for being capable to do so, one needs to be properly trained.
Such is the training provided by commercial cookery courses. One gets to learn the art of macro-scale cooking while understanding the nitty-gritty of the same. Based on your interest you can also specialize in a particular type of cooking and make yourself unbeatable at the same. Based on your level of expertise, you would earn certificates level – three, four and so on.
Many colleges and universities provide you the same, ANIBT being a premier one. Australian National Institute of Business and Technology offers you a variety of certificate courses in commercial cookery to choose from. With hands-on experience of the apparatus used in industries, you find yourself to be absolutely industry-ready. Under the guidance of experts like Jorge Restrepo, one gets comfortable with the nuances of the commercial cookery industry. To get a glimpse of this amazing world of commercial cookery and much more, visit the ANIBT Facebook page.
ANIBT is currently accepting enrollments for the following courses:
Certificate III in Commercial Cookery
Certificate IV in Commercial Cookery
Enroll today and know what it means to do what you love and be paid for the same. For more information visit ANIBT website.