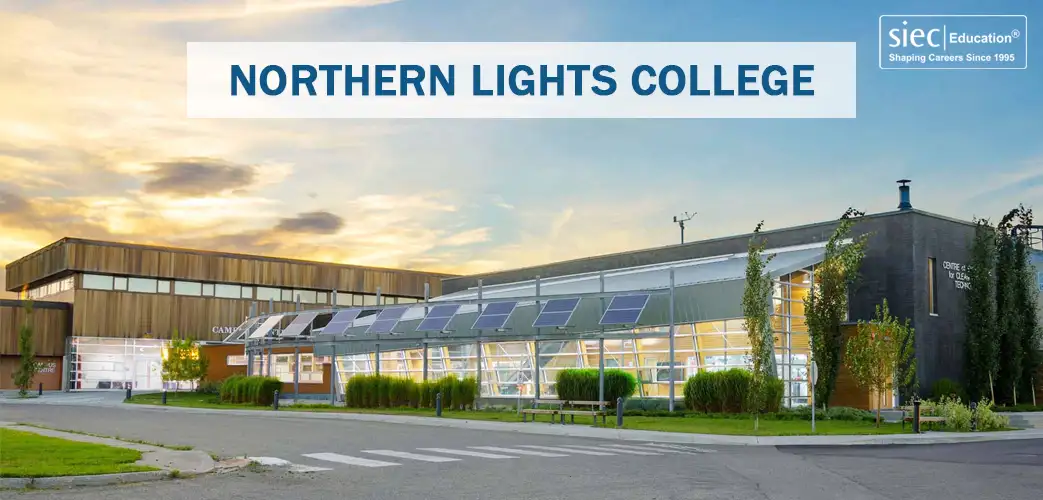 Northern Lights College
About the College
Northern Lights College is a member of British Columbia (BC) College, a group which comprises of 11 colleges. BC colleges are known to have a particular regional advantage in terms of collaborations and connections with the industry, employers, communities and policymakers. Programs at NLC are designed to create a perfect mix of classroom education and hands-on training to provide an overall academic training. NLC offers certificate, diploma and associate degrees in variety of fields. Some programs are offered at a specific campus while some other programs are available at more than one campus.
Courses for International Students
Northern Lights College offers programs in following study areas:
Trade and Apprenticeships
University Arts and Sciences/ Academics
Business Management/ Applied Business Technolog
Career and College Preparation/Upgrading
Workforce Training/ Continuing Education
Oil and Gas Training
Clean Energy Technologies
Early Childhood Education
Teacher Training
Practical Nursing/ Health Care Assistant
Visual arts
Geomatics
Why choose NLC?
NLC campus has a relaxed atmosphere with number of spaces such as cafeteria, student residence common rooms, and aboriginal gathering rooms and lounge areas, where students can unwind with their peers. Campus Student Councils are staffed with highly cooperative members who are ready to help students at any hour. Recreational activities such as fundraising activities, luncheons, dance programs etc., are organized at regular intervals.
Campus
11401 – 8th St, Dawson Creek
British Columbia, Canada, V1G 4G2
Website