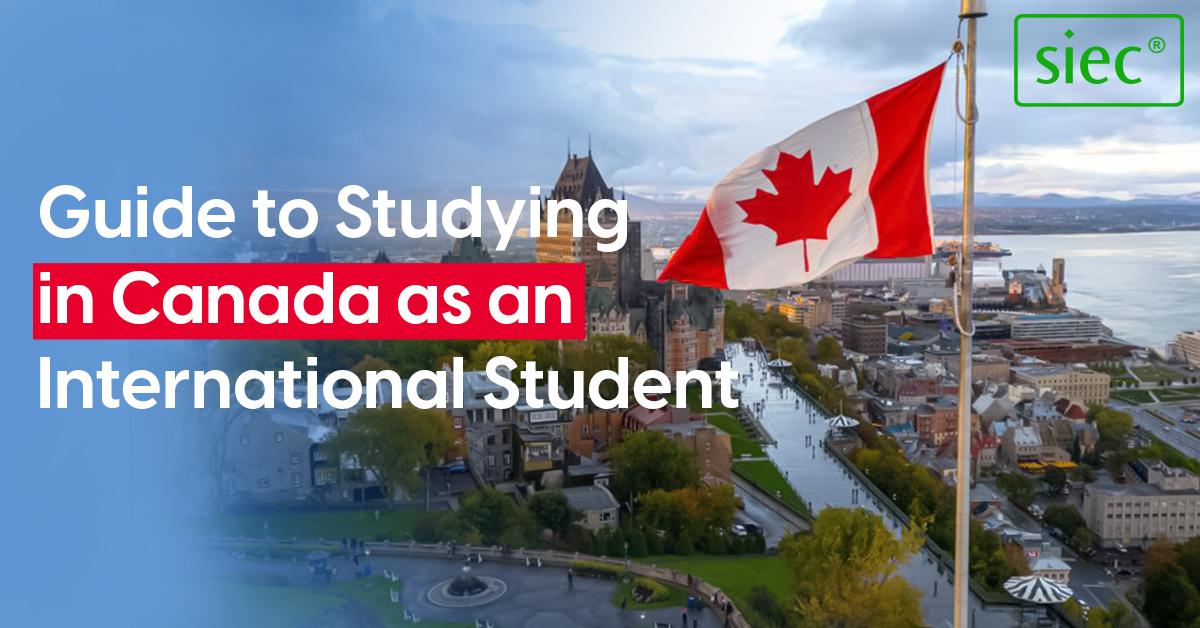 Guide to Studying in Canada as an International Student
Students from all over the world have been increasingly applying to Canadian universities due to factors like quality education, diverse culture, and great career opportunities. So if you wish to study in Canada as an international student as well, there are a number of things you should know first. From researching the best universities for you to your departure, there are several aspects that must be taken into consideration.
In this blog, we will discuss the various parts of the process of studying in Canada. Keep reading for details.
Universities in Canada to Consider
The number of top-ranked universities and colleges in Canada will leave you overwhelmed. So the best way to shortlist is by performing research based on the following criteria:
Kind of Degree: Check out the universities that provide the degree programs you are looking for, such as bachelor's, master's, or doctorate.
Primary Language: In Canada, the most common mediums are French and English. So narrow down your list of universities based on the language you are most comfortable in.
Kind of School: Do you wish to pursue a course in an institute, a vocational school, a university, or a college?
Courses Offered: Look for a university or college that offers the courses or degrees that you wish to enroll in.
University Location: Deciding to study in Canada is not enough. You must check the university's location and its connectivity through public transport.
Tuition Fees: The tuition fees of universities vary greatly. Make a list of colleges that are under your budget.
Scholarships and Fully-Funded Programs: Look for universities' scholarship programs for international students if you are seeking financial aid.
Apart from the above-mentioned factors, look for the facilities provided by the university or college, the student-to-faculty ratio, ranking, opportunities for work experience, and extracurricular activities.
Applications to Universities and Colleges
Once you have shortlisted the university or college, it is time to apply. First of all, look for application deadlines and start at least a year before you plan to start attending. This will give you ample time to write the required essays and take language proficiency tests.
Since the application procedure varies from one university to another, it's best to contact them for the same. You can also have a look at the university's website for the same. If you are accepted post application, you will receive a letter of acceptance from the university or college.
Applying for a Study Permit
A Canadian Study Permit allows students to pursue a course in Canada. Post acceptance from the respective university, you will able to apply for the permit. The following are the documents you will require for the same:
Identity documents, such as passport, marriage certificate, and birth certificate
Proof of financial support for the first year
Letter of acceptance from university or college
It can take 2 weeks to 16 weeks to get acceptance for Canada study permit. This is why you should apply as soon as you hear from your university. Once you obtain the same, you are ready to depart.
Student Accommodation in Canada
When it comes to accommodations in Canada, students have two choices: on-campus housing and off-campus housing. Several universities and colleges in Canada offer residence on or close to the campus in the form of apartments, townhouses, and dormitories. In case you are going to stay in the country for a short duration, it's best to opt for on-campus housing. Also, living on campus for international students means higher interaction with peers, making it easier to live.
Off-campus, private housing is less expensive as compared to on-campus accommodation. However, living in an independent house can be costly. Thus, we recommend you rent an apartment with your peers if you wish to live off-campus.
Work While Studying
As an international student, you have the right to work while studying in Canada. This makes it easier for you to offset living expenses and tuition fees. Ideally, the study permit of a student states whether or not they are allowed to work off-campus. The working hours for students in Canada is a maximum of 20 hours a week. Nonetheless, you can work full-time during scheduled vacations such as summer breaks.
In case your university program or degree requires work experience, you will be able to work for over 20 hours a week during that particular semester. This will be clearly mentioned in your letter of acceptance from the university. In case of acceptance from the government, you will obtain both a study permit and a work permit. However, it will allow you to just work on campus.
The Bottom Line
Education in Canada is world-class, which makes it a common study destination for students across the globe. So if you are planning to study here, all you need to do is shortlist the universities, apply for the program, and apply for a study permit. Once it is all done, you are ready to leave for Canada!