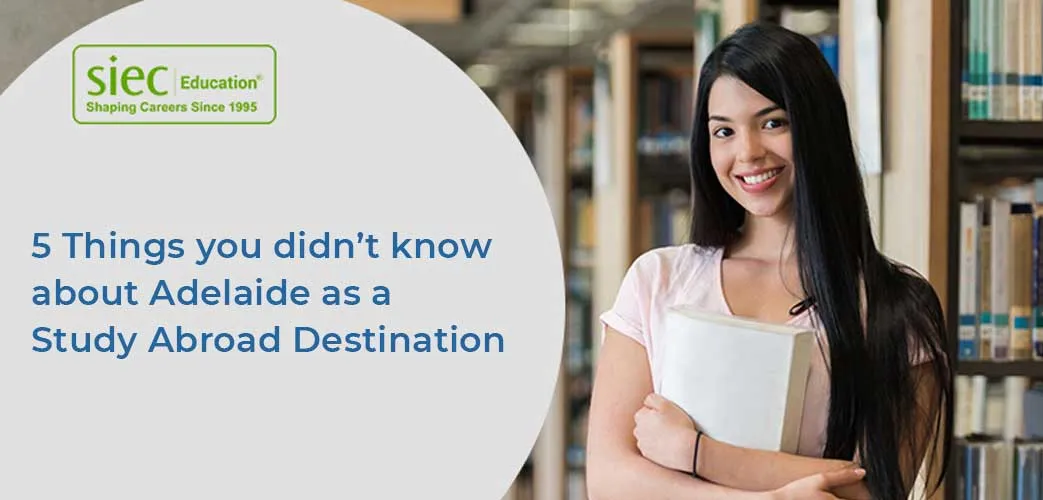 5 Things you didn't know about Adelaide as a study abroad destination
5 Things you didn't know about Adelaide as a study abroad destination
Let's put this simply – you'll never find a city like Adelaide if studying abroad at a 'peaceful place' is on your mind.
And here are 5 things that you should know about this popular study abroad destination in Australia.
Cash-rich Scholarships
There are AU$ 4000 scholarships for all the Indian students who are applying for admission in any Adelaide based institution.
Also, AU$15,000/year regional university scholarships have been announced for international students studying in Adelaide.
You'll get additional 1 year PSW
Indian students studying in Adelaide will qualify for the extra 1 year of post-study work rights.
Universities here may accept 6-8 backlogs
For e. g University of Adelaide accepts 6 backlogs, however, if you have 7 or 8 backlogs then also your profile will be assessed.
Extra Points Towards Immigration
If applying for PR in Australia is on your mind, studying in Adelaide gives you advantages. There are bright chances that you'll gain extra 5 points towards PR.
Most affordable city in Australia
of Australia's key cities, Adelaide is the CHEAPEST to live in; 19% more affordable than Sydney & Melbourne.
Moreover, a clean atmosphere & beachside locales make it a wonderful place to live & study.
Want to study in Adelaide? Register for our Australia Admissions Day and meet with Australia experts to apply on the spot!