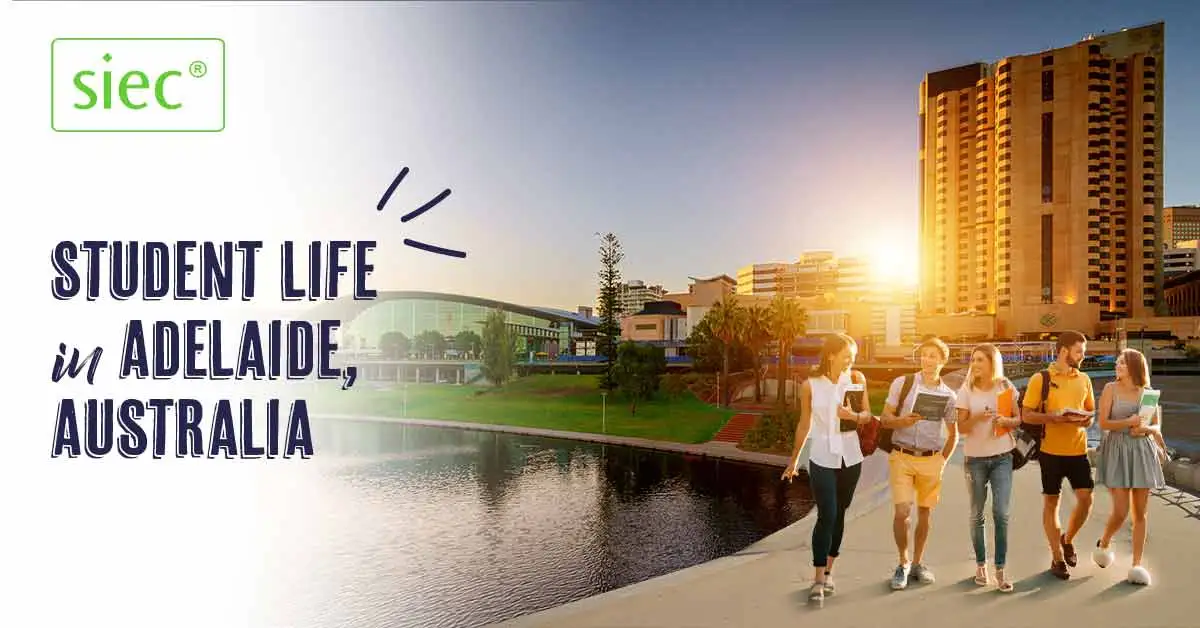 Student Life in Adelaide, Australia
student-life-in-adelaide-australia
Adelaide is the third most liveable city globally, with a bustling atmosphere and natural beauty right on its doorstep. There is so much to see and do outside the classroom, including local fresh food markets, major athletic events, and world-renowned cultural festivals. The city's layout has been designed in such a way that you'll spend less time commuting and more time living. You'll have more money to enjoy it because the cost of living is lower than in other Australian capital cities. Over 40,000 students from 130 countries come to this city to study, live and work.
Life in Adelaide
Adelaide is the world's third most liveable city, with residents hailing from all corners of the globe. Its loving community is what makes it such a wonderful place to call home. Because of its small size, you can spend less time travelling and more time relaxing or sightseeing in the city.
Living is up to 14% cheaper than other major Australian cities, and also, the city boasts the lowest median rent in the country.
Living costs in Adelaide Rent, food, and public transportation rates are lower here than in other major Australian cities. Hence, you'll be able to afford a luxurious lifestyle if you wish to Study in Adelaide.
An estimate of general weekly costing's is provided below. This is merely a rough estimate; actual prices will vary depending on your lifestyle and needs.
Rent - City (Shared): AUD 185/WK
Utility Bill (Shared): AUD 30/WK
Grocery: AUD 60/WK
Phone /internet: AUD 25/WK
Transport: AUD 15/WK
Entertainment: AUD 80/WK
In Adelaide, you'll find reasonably priced student housing.
Rental prices may vary depending on the location and type of place that you choose to live. The following is a breakdown of accommodation costs in the city:
Hostels/Guesthouses - $90-$150/WK
Shared Rental - $85-$215/WK
On-campus - $90-280/WK
Homestay - $235-$325/WK
Rental - $165-$440/WK
Boarding schools - $11,000-$22,000/WK
Public Transport
If you opt to Study in Adelaide, you will benefit from significant public transportation reductions thanks to subsidies offered by the South Australian government.
Adelaide Metro is the city's public transportation system, which provides affordable and efficient travel around the city and the surrounding metropolitan area. You'll need either a MetroCard or a Metro Ticket to pay for your fare to use the public transportation system.
Tertiary students can travel for free on all bus, train, and tram services with a 28-Day Pass for AUD 51.50, while primary and secondary school students can travel for AUD 25.50.
Adelaide Metro also offers several free public transportation services that serve the city.
Education in Adelaide
Adelaide's universities are in the top 2% globally, and the city has produced numerous Nobel Laureates and Rhodes Scholars who are world leaders in their professions. Below are some of the leading universities in the city -
Flinders University
The University of Adelaide
The University of South Australia
Carnegie Mellon University
Torrens University
Kathleen Lumley College
Additionally, several specialised higher education institutions provide high-quality education in various fields such as business, hospitality, technology, and others.
Bachelor's, Master's, graduate diplomas, and more are offered by the universities in various fields, including business, engineering, information technology, hospitality, and more.
Work Opportunities for students in Adelaide
Students can work for up to 40 hours per fortnight part-time during the semester and work full time during semester break.
Post-study work permits for international students earning Bachelor's and Master's degrees in Adelaide have been expanded by one year after completion.
Universities have a career service club that helps students write a CV and strategies to face interviews. They also help search for work placements, internships, volunteer work and part-time or casual work opportunities.
Part-time and casual job opportunities can be found on popular Australian job sites such as SEEK, Indeed, Jobbydoo, Jora, and Spotjobs.com.
To know more about studying in Adelaide, check out the Virtual South Australia Education Fair. Meet country experts from SIEC and get to know the study options in South Australia.
Schedule - 17th July 2021, 2 PM - 5 PM