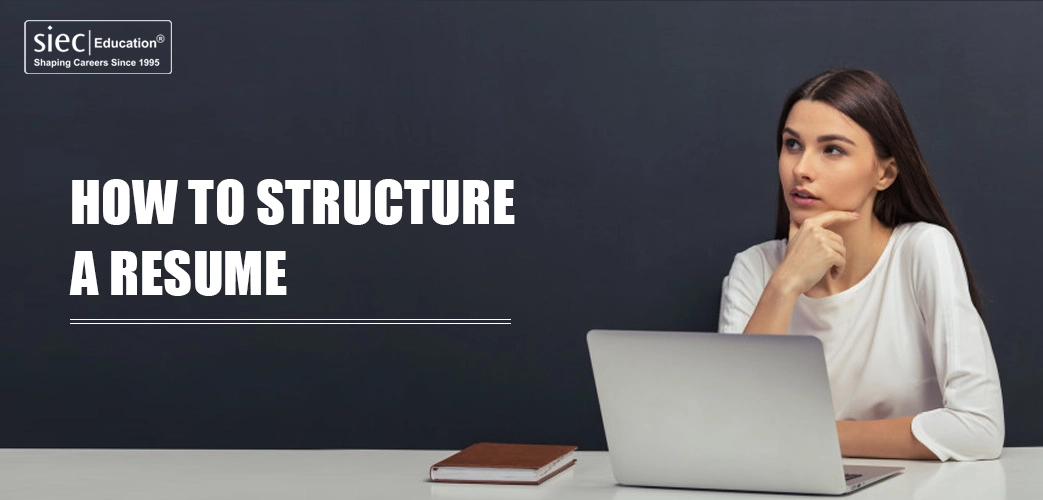 How to structure a resume
"This is not just a resume, but the evolution of passion throughout the years of diligent work on the way to becoming an expert."
This statement clearly and crisply sums up the rationale of writing a resume. Through your resume, you are trying to convince the recruiter about why you should be given a chance to be a part of that particular organization. While analyzing the resumes of candidates applying for admission to foreign universities particularly, some common mistakes are observed. This article, thus, is an attempt to provide some guidelines for writing a perfect resume.
A well balanced resume must consist of following categories:
Contact Details
Within this category, one needs to provide information such as name, current address, and permanent address, contact number, email-address etc. The motive of this section is to ensure that the recruiter is able to reach you easily.
Objective
This section aims at highlighting your objective of undertaking higher education and how do you intend to contribute to the organization you're applying to.
Content of your objective should not be more than 3-4 lines.
Education
This section should clearly specify your educational qualifications from 10th onwards, preferably in a table format. Give details such as year of passing, name of the board/institution and the percentage or CGPA secured in examinations. Even if you've not completed a degree/diploma yet, do mention it.
Apart from your major qualifications, also mention any additional diploma or certificate course you've undertaken.
Work Experience
This sub section will include details related to your work experience in different organizations or at different positions within the same organization. Details that one must mention are
Designation
Name of the company/organization
Work tenure
Responsibilities handled
Any specific accomplishment while on job
This section can also accommodate information about any internship (paid/unpaid), voluntary services, research project etc.
Additional information
This section is for those categories of information which didn't fitted in any of the above categories but are important nevertheless. The information one can include is computer skills, sport achievements, languages known, interests and hobbies etc.
Thus, this is what a resume must include. A good resume is one which displays all the accomplishments and qualifications of a candidate without overwhelming the reader. Therefore, follow this format and create a resume which leaves its imprints on recruiters!!