About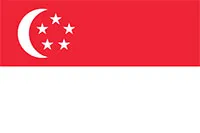 The Republic of Singapore, or Singapore is described as both an island and a country. It is often referred to as a "City-State" for it offers combination of both Western and Eastern style lifestyle, comprising of the mainland of Singapore along with 63 smaller islands.
Over the past 50 years, Singapore has transformed from a developing nation to a highly developed nation, become Asia's infrastructure hub.
Singapore is one of ASEAN's founding members, the headquarters for the Asia-Pacific Economic Cooperation (APEC), a member of the United Nations, World Trade Organization, The East Asia Summit, and the Commonwealth of Nations.
Singapore places very high on indicators like Education, Healthcare, Quality of Life, Personal Safety and Housing, and more.
Singapore is one of the cleanest, and safest countries globally, with world-class amenities. All public spaces are extremely hygienic and smoke-free.
Geography
Located in the southern tip of the Malay Peninsula, Singapore is made up of one island and 63 smaller islands and islets. It shares borders with the Riau Islands, Indonesia, Malaysia, Sumatra, and Borneo.
The mainland of Singapore is about 26 km from East to West and about 23 kilometers from North to South. It is located at a distance of 137 km from the equator and separated from Malaysia by the Strait of Johor, and by the Strait of Singapore from Indonesia.
In the last 50 years, Singapore has been considerably urbanized with very few primary rainforests left. Most of its current land developed and acquired through land reclamation.
The highest point in Singapore is Bukit Timah Hill, at 182 meters above sea level.
Climate
Singapore's climate can be described as a tropical rainforest climate with no distinct seasons, high humidity, a lot of rainfall, and stable temperatures. The average temperatures range from 25-35 ºC.
From July to October, the city experiences some haze, resulting from bushfires in the neighboring island of Sumatra.
Annually Singapore gets about 2.3 meters of rainfall, with two monsoon periods per year, from December - March and June - September.
Singapore is extremely vulnerable to the risk of climate change due to rising sea levels.
Economy
Singapore has a highly developed market economy. It is considered to be one of the original 'Four Asian Tigers,' along with Taiwan, South Korea, and Hong Kong. In recent years, however, Singapore has surged way ahead of its counterparts in per capita GDP.
It is considered an Alpha+ global city. Singapore is the only Asian country has an AAA sovereign rating from all major rating agencies. It has the 7th highest per capita GDP globally and is ranked 9th on the UN Human Development index.
Singapore is the world's 14th largest exporter and 15th largest importer.
Singapore has one of the world's lowest unemployment levels, never rising above 4% since 2005. At present, the unemployment rate sits at around 3.1%.
Singapore is a global leader in several sectors, such as it is the 3rd largest foreign exchange center, a leading financial center, the 2nd largest casino gambling market, the world's largest logistics hub, the world's largest oil rig producer and ship repair service hub ,and the 3rd largest oil refining and trading center.
Demography
The current Singapore population is 5.8 million
The three primary ethnic groups in Singapore are Chinese; 74%, Malay; 13%, and Indians; 9%.
Singapore has four official languages; English, Malay, Tamil, and Chinese.
Singapore is highly tolerant of all religious faiths and is a very accepting nation in religious diversity. Buddhism has the highest religious following at 33%. While 18.7% are Christian, 14% are Muslim, 11% are Taoist, 5% are Hindu, 0.6% other religions, and 17.5% have no religious affiliation.