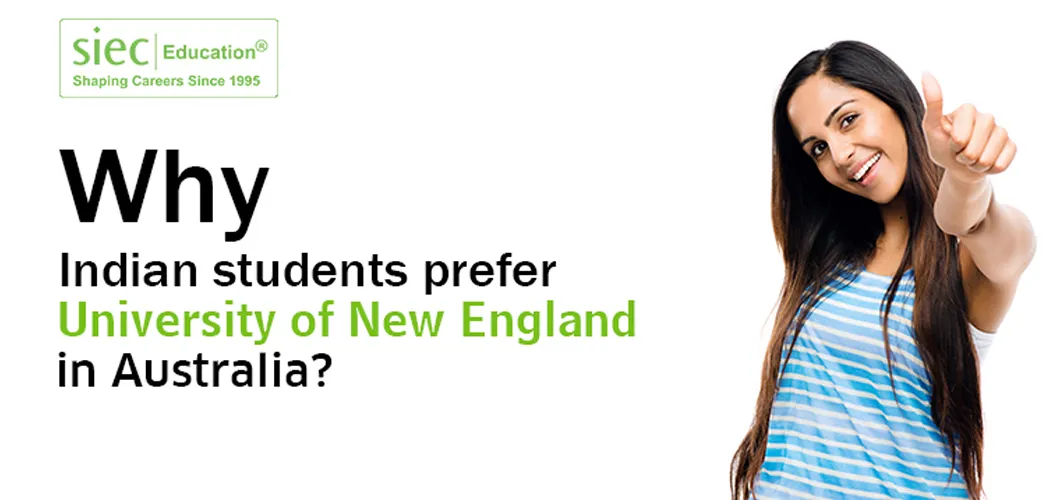 Why Indian students prefer University of New England in Australia?
Number of Indian students going to Australia is increasing day by day. Thanks to growing awareness of the high-quality education in India. A majority of them are choosing University of New England and reasons are many. Flexible & easy accommodation and research excellence are the primary reasons for the popularity. Situated in stunning natural surroundings close to the city of Armidale, the campus is also admired because of smart classes and highly qualified teaching staff. Let's check out some more significant facts about the university.
About University
Campus with a glorious history, the University of New England is located on numerous sites in Armidale in Australia.
Formed in 1938 as the New England University College, a College of the University of and became fully independent in 1954.
Oldest regional university of Australia offering over 200 courses at undergraduate, postgraduate and higher degree research levels.
Over 20,000 students, operates with a workforce of 1,200 staff.
Consistently awarded a 5 star rating for the excellence in teaching and student satisfaction.
Globally networked university renowned for its research facilities.
Providing distance education since 1955 –longer than any other Australian university.
Popular Courses
The university offers a range of courses to suit the choices of students globally. Popular courses offered by UNE are certificate, diploma, masters and graduate courses in-
Accounting & Finance
Law & Criminology
Education & Teaching
Peace, Political & International Studies
Arts, Psychology, Sociology & Social Science
Archaeology & Indigenous Studies
English, Writing, Media & Communications
Exercise & Sports Science
Theatre, Performance & Music
Classics, History, Philosophy & Studies in Religion
Scholarships
UNE offers scholarships to the students in various categories.
For students who are completing Year 12 or on a gap year, scholarships are offered for them to help them throughout the studies.
The University has also established scholarships for undergraduate not getting enrolled in the university directly from high school. They get financial support while undertaking study.
Commonwealth and sporting scholarships are available to the suitable students.
A number of scholarships are offered to students who are studying a Higher Degree Research (HDR) or Honors Course at the University of New England.
And even now there is much more to know about University of New England and the various programs it offers.