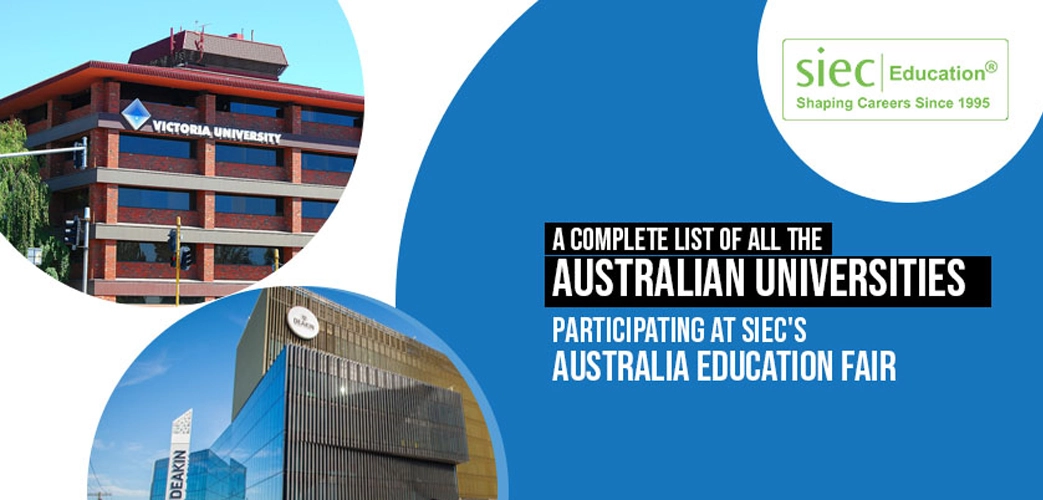 A complete list of all the Australian Universities Participating at SIEC's Australia Education Fair
SIEC's Australia Education Fair is going to be organized in India from 31st Jan to 12th Feb 2019. During the event, students will meet Australian university representatives and get in-depth information on educational opportunities, scholarships, student life in Australia, work options etc.
At the fair, students' documents will be assessed and submitted. But you need to make sure that your documents are complete! Many universities may offer APPLICATION FEE WAIVER also.
Over 25 Universities and Institutions from Australia are attending. They are-
Want to know more about these University/Colleges? Register for our Australia Education Fair and meet with Australian university admission officers to apply on the spot!