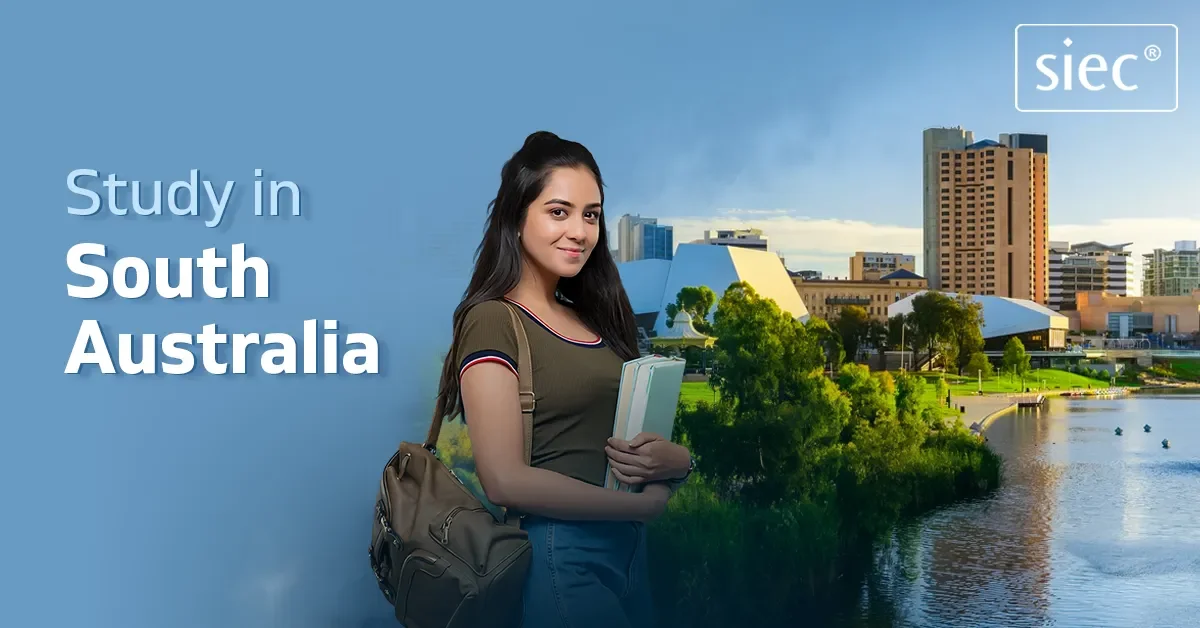 Study in South Australia
Australia has always been a popular study destination for international students. With its excellent reputation for high-quality education and renowned Go8 universities, the country always hits the rank list.A part of the country, South Australia is increasingly becoming popular among international students. Scroll down to know the reasons behind its popularity.
Reasons to study in South Australia:
One of the greatest places to Live & Study
With a strong local economy and breathtaking natural backdrops, South Australia is one of the country's fastest-growing and most vibrant areas. Studying in South Australia is a once-in-a-lifetime experience; the state has much to offer visitors and residents alike.
Beautiful, lengthy summers and moderate winters characterize the climate in this area. Temperatures frequently exceed 35 degrees Celsius (°C) in the summer. That's 95 degrees Fahrenheit! Whether you're from a hot or cold climate, you'll love the warm and inviting scenery.
Because of the high-quality accommodation and cheap lifestyle, South Australia attracts a large number of international students. The region's stable political and economic environment also makes it a safe destination for overseas students to travel.
The region is also known for its commitment to art and culture, with festivals such as the Tour Down Under (a cycling event), Adelaide Festival (film), Adelaide Fringe (arts), and WOMADelaide (music, arts, and dance) hosted throughout the year.
South Australia is Australia's wine and seafood capital, which is impressive given the number of vineyards and coastline. The coastline of South Australia stretches for almost 3,800 kilometers and is characterized by cities, beaches, cliffs, and jetties.
The Murray River joins the sea on the shore, which provides excellent fishing, boating, and surfing opportunities. The Flinders Ranges and Kangaroo Island are breathtakingly beautiful and culturally, ecologically, and spiritually significant areas. While caverns in Naracoorte, on the Limestone Coast, are included as World Heritage Sites.
Study in Adelaide, capital of South Australia.
Adelaide, South Australia's capital, is a vibrant and attractive city with excellent beaches, lush green parklands, and breathtaking blue skies. It has stylish cafes, restaurants, and everything else you'd expect from a thriving Australian metropolis.
Adelaide has direct flights from major Asian airports and all Australian capital cities, making it one of Australia's most livable cities. Adelaide is served by buses and railways, including the Ghan transcontinental train, which runs from the south to the north of Australia and is a once-in-a-lifetime adventure.
There are numerous activities to do in Adelaide, including: Spend some time shopping, strolling along North Terrace Boulevard and visiting art galleries and museums, or seeing the Adelaide Zoo's gigantic pandas Wang Wang and Funi. Also, the Adelaide Hills and beaches are within a 20-minute drive from Adelaide City.
Spend some time in the country to get the most out of your trip to South Australia. Adelaide is only a short drive away from the Barossa Valley, Clare Valley, and McLaren Vale. It is God's Country.
Universities in South Australia
Adelaide has several world-renowned higher education institutes, with four prestigious Universities, and three TAFE institutes such as:
University of Adelaide Business School
Carnegie Mellon University, Australia
Kathleen Lumley College
Torrens University
Flinders University
University of South Australia
University of Adelaide
So, this was a short nutshell about studying in South Australia. Attend the Virtual South Australia Education Fair to know more about the country.
Schedule - 17th July 2021, 2 PM - 5 PM
Call/Whatsapp: 9779046382